AWARDS


I am very proud to present my awards page. This site is a labor of love and it's great to be recognized by others on the 'Net.



---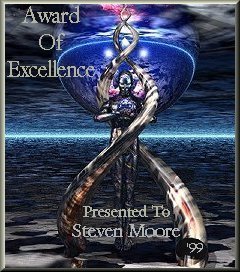 "Award Of Excellence"

For sites that are the ultimate in content, layout, beauty and presentation. This one is not an easy one to win!

This award is from Vicki's Place. Check her site out. It's very impressive.


---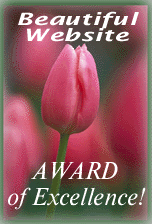 "Beautiful Website Award Of Excellence"

Please Click here and visit the home of this award and prepare to enjoy yourself.



---
"Aloha Award"
The Aloha Award is not an easy award to win. That is why this award is seen so infrequently.
Click here to nominate a site!
---
"My Pegasus Award"
This award is given to outstanding Web Pages and recognizes the hard work that was put into the development of the web site. Click here to visit My Pegasus.
---


The Nelsons'
"AWARD OF EXCELLENCE 1999"

Some sites not only have interesting information on them,
but are also pleasant to look at.
The Nelsons' site is one of those sites.



---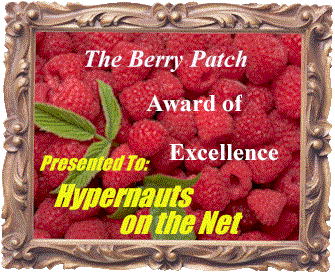 The Berry Patch
"Award of Excellence"

Enjoy a little family fun on the 'Net with The Berry Patch.



---
"TWO BIT AWARD"
It may not be worth a dime, but I'm proud to have it.

---


The scifiGATE

"AWARD OF EXCELLENCE"

This one's special for me. If you love science fiction, you must visit their site.



---


"AWARD OF EXCELLENCE"

"This award is for the page that exceeds all my expectations...."

Lady Dezire's web site is absolutely beautiful. You owe it to yourself to visit.



---





To those of you who have presented me with these awards, thank you very much.





RETURN TO MAIN PAGE








RETURN